ASYMMETRIC
---
Asymmetric is a new, premium Cabernet Sauvignon made in the Coombsville AVA of Napa, CA.Nothing particularly unique about that. The new part is the social experience.Each bottle has a unique QR code. Simply scan it with your phone and you enter the Asymmetric Wine Club where you'll see other people who also just opened their bottle, where they are in the world, what the occasion was and what other things they are passionate about.Traditional wine clubs are limited to people who can physically visit the winery and mostly exist to sell you more wine. The Asymmetric Wine Club is an experiment to bring together a small (only 120 cases so far!) and interesting group of people who share a love for premium cabernet and the dorkiness to scan a QR code on a wine bottle.We're also going to experiment with giving everyone who posesses a bottle an NFT which will serve as the membership card for the club. NFTs are still hard to use so that part is optional...So: buy a bottle, scan the code, join the club. We're excited to see the group that gets formed here!Click to buy Asymmetric 2020 Cabernet- Adam Jackson & Brent Walker, Proprietors ASYMMETRIC CLUB / NFT
---
Every bottle of Asymmetric Cabernet has a unique QR code that, when scanned, brings you into our new, virtual wine club.Scan the code and join the club - it's free.The club is hosted on a private Telegram channel (a free chat app) where you'll meet other fascinating people who have either purchased or been gifted Asymmetric Cabernet.This is a fun experiment on a new way of building a virtual community of Napa Cab lovers... and dorks who scan QR codes on wine bottles.Each bottle also comes with a unique NFT which will someday serve as your membership card to the club. Totally optional for now as we all know NFTs are known to incur brain damage.Click to buy 2020 Asymmetric Cabernet
I named the vineyard and wine "Asymmetric" because the word has special and powerful meaning in my primary line of work, founding and investing in tech companies.The term "Asymmetric" is typically defined as 2 sides not being the same as each other.In the startup and investing world, "Asymmetric Information" means you know something the rest of the world doesn't and can capitalize on this asymmetry of information by building or investing in a new company.Continuing the theme, investors often refer to "Asymmetric Returns" as an investment with an economic return profile such that the potential upside is exponentially greater than the potential downside (your invested capital). For instance, a 30% return on your investment into an energy business is relatively low-risk and likely symmetrical with the capital you're putting at risk. Conversely, if you bet on a completely unproven, early-stage startup that has a goal of fundamentally changing a component of the sector it plays in, your risk/return profile is "Asymmetric". IE: you are likely to lose all of your invested capital, but if it works out, your reward could be 100x, 1000x or 10000x+.As a startup founder and investor over the last 20 years, I've always been in the business of seeking out Asymmetric Information in order to make Asymmetric Bets and hopefully realize Asymmetric Returns.To tie it all back to the wine: we bought this beautiful property in Napa in 2020 during the height of the pandemic to escape the madness in San Francisco. The property happened to have incredible Cabernet planted on it so we enlisted some incredibly talented winemakers and were stunned by the quality of the wine. It was too good to not deserve its own brand and community, so that's where Asymmetric comes from.You may ask, "Why the hell would I need an NFT to enjoy a nice bottle of Napa Cab?". The short answer is, you definitely don't. Open the bottle with friends and enjoy. The NFT is an experiment to see if we can bond like-minded wine and technology enthusiasts into a new community. If people are into it, great - we'll have a little wine club on our hands. If not, oh well - we're all drinking amazing Napa Cab.YoursAdam & BrentProprietors
WINE
---
This 2020 vintage is our premier, estate-grown, 100% Cabernet Sauvignon.For 2020 we had 2 amazing wine makers and thus sell the bottles as pairs in a 2 pack. Each 2 pack has 1 black label and 1 white label.Scan the QR code on the label to claim your Asymmetric NFT, join the community, meet other Asymmetric members in our exclusive, virtual wine club.This is a fun experiment on a new way of building a virtual community of Napa Cab lovers.Click to buy Asymmetric 2020 Cabernet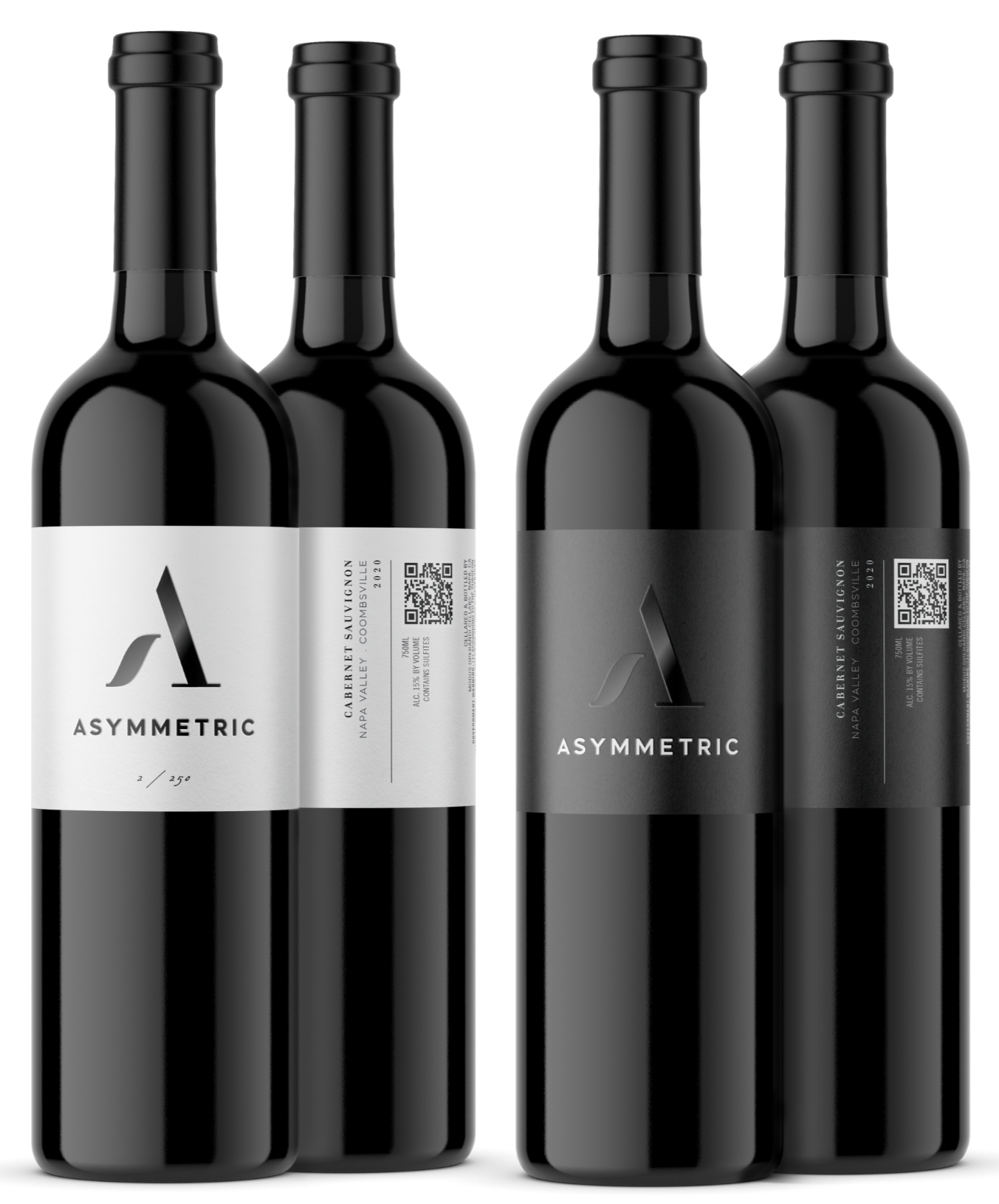 Jason Moore
Jason Moore is a winemaker and founding partner of Modus Operandi Cellars in the Napa Valley.
Completely self taught thru diligent self study and the utilization of winemaking mentors, Jason knows that true learning when it comes to such a stylistically artistic, yet mind blowing organic and mystifying thing such as winemaking can ONLY be accomplished through MAKING WINE.
Rudy Zuidema
Rudy was born in Sacramento CA and grew up in the small agricultural community of Davis. He attended the University of California at Davis, studying Plant Science and Agriculture Management focusing on Viticulture. He graduated in 1991 and quickly headed for the Napa Valley wine country to find opportunities in vineyard management and winemaking. He first worked in restaurants where he could gain knowledge of food and wine pairing, and where he happily was able to taste thousands of wines from Napa Valley and other regions around the world.
Adam Jackson
Born and raised in Cleveland, OH but transplanted to the Bay Area, Adam is a serial tech entrepreneur and investor. He's founded 4 venture-backed technology firms and invested in over 150 more.He acquired the property where Asymmetric Cabernet is made in 2020 and shares the passion Brent has for this particular varietal.He loves wine, technology and investing... and is awful at golf. Just ask Brent.
Brent Walker
Born and raised in Cincinnati, Brent is involved in custom residential home construction. His love affair wine was cultivated and nurtured in Pebble Beach, California. The Sommeliers of the Pebble Beach market introduced him to the best wines Napa Valley has to offer. The passion to learn more about wine resulted in many trips to Napa Valley to visit and explore many of the wineries and learn about the wine making process.He's extremely excited to be involved with wonderful property of Asymmetric Vineyards and making exquisite Napa Cabernet. There is nothing he enjoys more than sharing a bottle of wine with friends... and beating their pants off in a round of golf.Cheers.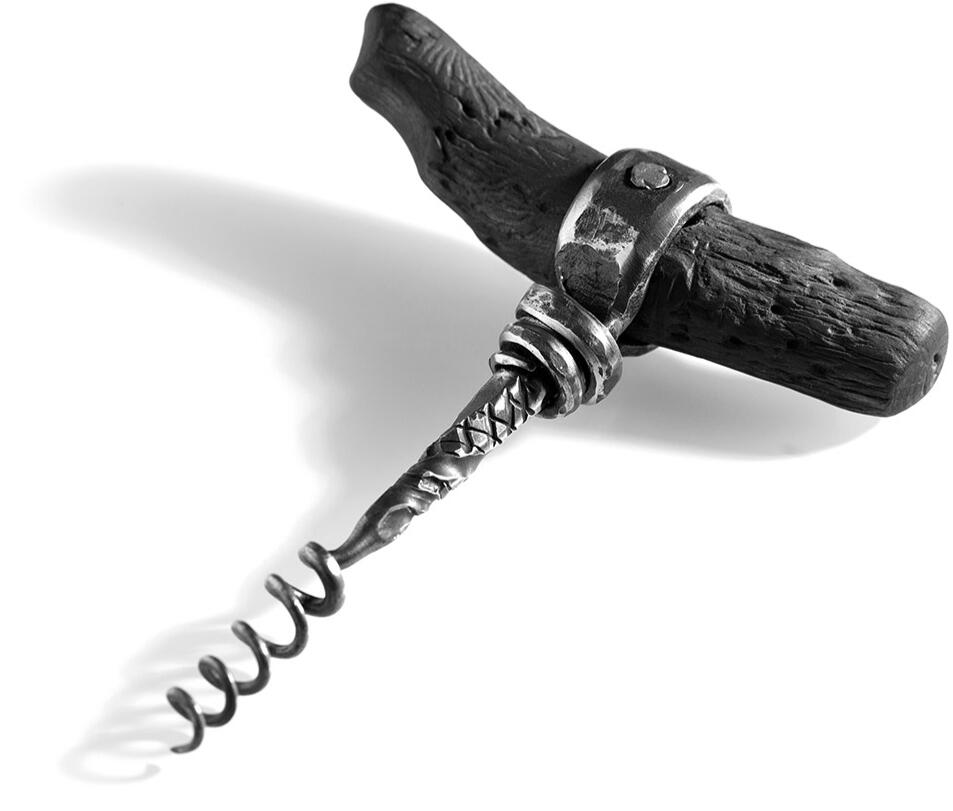 ASYMMETRIC CLUB / NFT
---
Every bottle of Asymmetric Cabernet has a unique QR code that, when scanned, brings you into our new, virtual wine club.Scan the code and join the club - it's free.The club is hosted on a private Telegram channel (a free chat app) where you'll meet other fascinating people who have either purchased or been gifted Asymmetric Cabernet.This is a fun experiment on a new way of building a virtual community of Napa Cab lovers... and dorks who scan QR codes on wine bottles.Each bottle also comes with a unique NFT which will someday serve as your membership card to the club. Totally optional for now as we all know NFTs are known to incur brain damage.Click to buy 2020 Asymmetric Cabernet